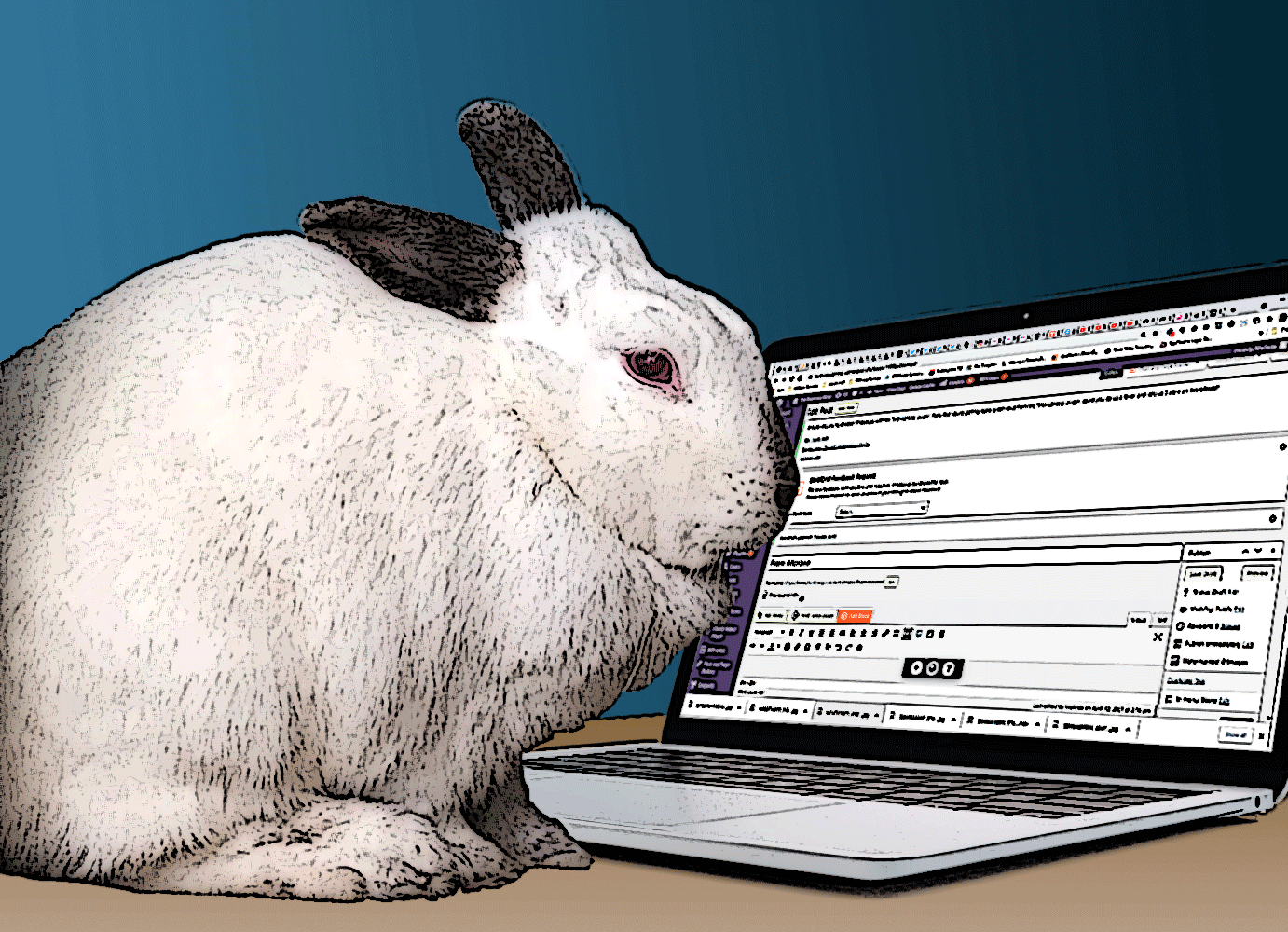 Moraea here. So, my female humie probably had other plans for her blog this week. Like some dreary treatise on all the yummy snacks rabbits aren't allowed to eat because it'll make them fat. Anyway, she left the keyboard unattended and her desk chair out, and I've got something much more important to tell you:
It's my bunniversary!
So this post is all about me.