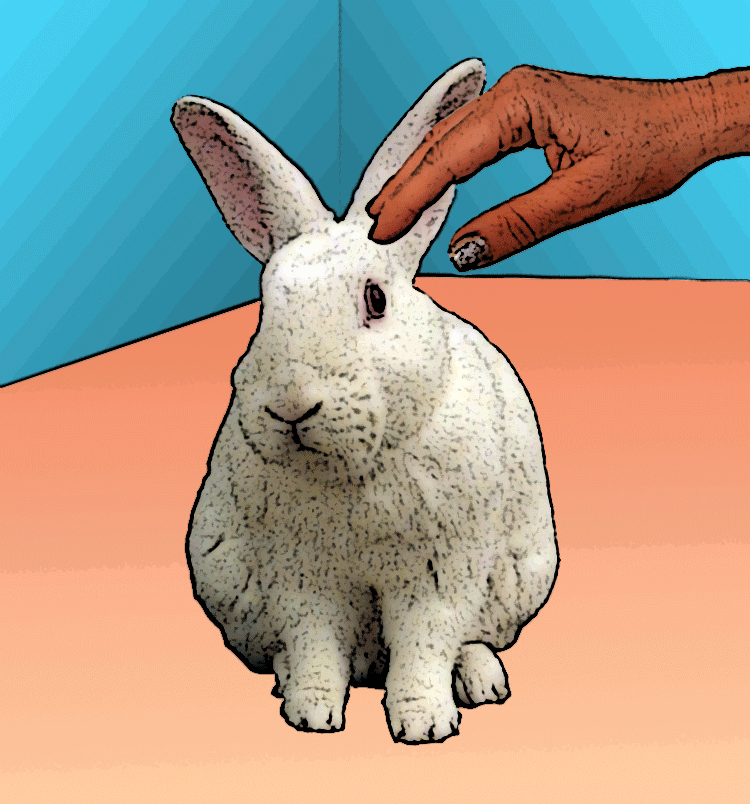 When you see furballs as cute as rabbits, you immediately want to pet them. But do the objects of your adoration welcome your enthusiastic touch?
Consider my experience — not as a bunny, but as a kid. I used to dread greeting family friend "Uncle Jack" because he'd plant these incredibly sloppy kisses on our cheeks. Knowing it would be rude to rebuff his frothy howdys, I'd smile weakly until he turned away, then quickly wipe my face.
So, how can you avoid being the equivalent of "Uncle Jack" to the rabbits in your life?